Rev. Dr. Dale Azevedo
Senior Minister
 Rev. Dale has been the Sr. Minister at the Barrington Congregational Church since September, 2016. He was ordained in 1995 by the New York Conference of the United Methodist Church and served churches in Connecticut for over 20 years before joining BCCUCC. His last call in Connecticut was at the Middlefield Federated Church, a congregation established by the union of the local United Methodist and Congregational churches. It was during these years that Dale transferred his affiliation from the United Methodist Church to the United Church of Christ. Dale's passions in ministry are in developing effective lay leadership, deepening one's personal spiritual life, and raising awareness for social justice issues.
Dale is a graduate of the University of Connecticut and remains a loyal Husky fan to this day. He earned his Master of Divinity from the Iliff School of Theology in Denver, and his Doctor of Ministry from the Theological School at Drew University in Madison, NJ. Dale's doctoral thesis explored family systems theory as it relates to churches with a particular focus on the role of "play" in organizational governance. Throughout his years of ministry, Dale has always served on various District, Association, and Conference Commissions in both the UMC and UCC. 
Dale and his wife Elizabeth have two adult children, Jesse and Seth. Elizabeth currently works for East Bay Community Action Program as a Family Support Specialist in the Healthy Family America program. She has always been involved in handcrafts such as quilting, knitting and sewing. She is often found reading a good book or leaning over a new puzzle. When not spending time with his family, Pastor Dale enjoys woodworking, cycling, sports, reading, and just about all things tech related.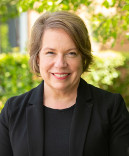 Rev. Racquel Ray
Associate Minister of Congregational Life
Racquel is a Yale University, Yale Divinity School, Masters of Divinity Graduate with Educational Leadership and Ministry (Chaplaincy) Certificate. She earned her AA Ministry and BA Theology at Providence College School of Continuing Education. She lives in Barrington, RI with her husband, Von, of 28 years and their four children ages 26-6, Christian, Abby, Rebecca, and Lizzy. She is a United States Air Force Veteran, Certified Herbalist and has been a formation minister for over 25 years. Her favorite books are Moby Dick and House of the Seven Gables because of Melville's and Hawthorne's poetic descriptions of old New England.
Racquel has served as a Yale University Wellness Champion, a Campus Minister at Albertus Magnus College, a Hospital Chaplain at St. Vincent's Hospital, and was Chaplain to the John Clark Senior Living Community in Middletown RI  throughout the COVID 19 pandemic.   She is an avid fan of dark roast coffee, organic gardening, crunchy food co-ops and the Patriots. She is an ally and an advocate for Veterans, people who are differently-abled, those who identify as LGBTQ, kids and youth, parents, seniors, students, and marginalized peoples. She is passionate about accompanying those experiencing trauma and life transitions.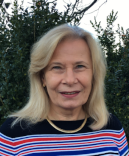 Christine Wallis
Office Administrator
Christine began work at BCCUCC in October 1998, shortly after moving to RI. She and her husband, Philip, were both born in England but moved to the US in 1982. They are the proud parents of two grown daughters, Elizabeth and Victoria.
Christine graduated from Bristol University in England with a Bachelor of Science (Honors) degree in Biochemistry. She worked in medical research for a short time before returning to academia to do research for a doctorate at Sussex University. With the birth of her daughter Elizabeth, and then the move to the U.S. she became a stay-home mum for many years but kept busy volunteering in a variety of different ways. She also taught piano to beginning students. Volunteering in her Episcopal church in Pennsylvania led to her being employed initially as a part time office assistant and then as the full time parish administrator – the beginning of her new career in church administration.
Christine is a member of St. John's Episcopal church in Barrington where she serves on the Altar Guild, sings in the choir, and is a Lay Eucharistic Minister. In her spare time she enjoys singing with the Providence Singers, playing the piano, rowing, yoga, and knitting.
Andrea Terni Bullard
FAITH FORMATION DIRECTOR
Andrea Terni Bullard has been a member of the Barrington Congregational Church since 2001. She became the Faith Formation Director of the church in February of 2007. Andrea helps guide and support church school children and church school volunteers, as well as assisting the Faith Formation and Youth Ministries (FFAYM) team and clergy in fulfilling the educational mission of the church. Andrea was certified as a Godly Play teacher in 2009 and trained as an Our Whole Lives facilitator in September 2013. Andrea lives in Warren, RI with her husband and three children.
Prior to moving to Rhode Island, she worked as a classroom assistant at both the Kalsa Montessori School and the Good Shepherd of the Valley Preschool, both in Phoenix, AZ. Prior to working in film production for ten years, she attended Boston University where she majored in Psychology.
Matthew Marion
Music Director
Originally from Cranston RI, Matthew had the fortune to grow up in a highly diverse and musical community. Beginning violin at 9 and piano at 11; the exposure to the works of Bach, Beethoven and Liszt would lead him into a beloved career in music. Graduating from Rhode Island College with a B.M. in Piano Performance, and holder of an Expert Residency certification in Music Education, He is thankful to have studied under Dr. Judith Stillman, Stephen Martorella, and Dr. Edward Markward.
Up until our recent pandemic you would have found him onboard Norwegian and Royal Caribbean Cruise Lines as an Orchestra Pianist. This would bring him to be a part of Jazz sets, production shows, and guest entertainers in over two dozen countries around the world. This unique perspective between music and audiences he aims to bring to music ministries. Music is the element that bridges the word to the individual, and each unique individual helps grow our community. He hopes to know each and every congregation member, their backgrounds, musical interests and talents. Barrington is a vibrant community and here, all are welcome.
Pat Stoddard
Financial Secretary
Pat has been a BCCUCC church member since 1994 and has always been very active. In addition to volunteering in a variety of different ways, she has served as chair of the Music Ministry Team and Clerk. She is a member of the White Church Ringers and also regularly sings with the choir. She rings handbell solos from time to time as part of worship.
She holds a B.A. Degree in Biology with an English minor. Prior to working at the church, Pat worked in the Pharmaceutical field in Regulatory Affairs and Information Services, as well as writing for and doing layout for a small town newspaper. She was also a day care provider for a number of years while her own children were growing up. Soccer families in Barrington will recognize her as the long-time Registrar for Barrington Youth Soccer.
Pat is a fiercely loyal fan of the New England Patriots, and could be classified as a sports fanatic. She enjoys doing almost anything outside, especially gardening.
She lives in Barrington with her husband, Charlie and has two grown daughters, Lauren and Bethany.