At BCCUCC we see our Justice Ministry as an essential part of our Biblical witness. Scripture is filled with calls for justice and for those of means and power to stand with the marginalized and oppressed. This witness is found in laws of Moses, the divine words of the prophets, and the daily actions and teachings of Jesus. We live out our faith as we live out our call to stand for justice.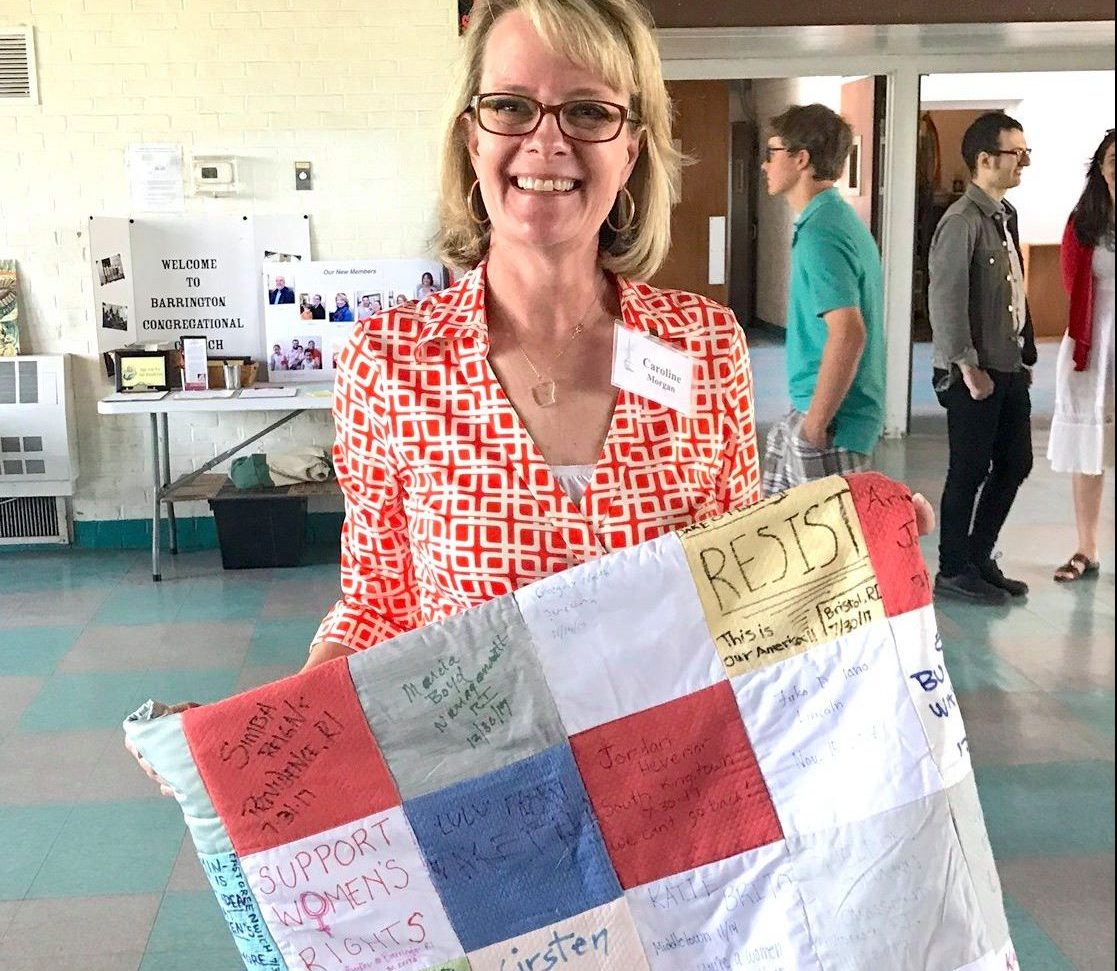 Working at the State House
The ministers and lay leaders of BCCUCC have a long history of being present at the Rhode Island State House. We have testified for before subcommittees on women's and LBGTQ+ rights and are consistently present on initiatives fighting poverty in our state. Performing acts of charity is one way of walking in Jesus footsteps. Working to change corrupt and unjust systems in society is another.
Open & Affirming
Open and Affirming (ONA) is the United Church of Christ's (UCC) designation for congregations, campus ministries, and other bodies in the UCC which make a public covenant of welcome into their full life and ministry to persons of all sexual orientations, gender identities, and gender expressions. BCCUCC became an ONA church in 2010.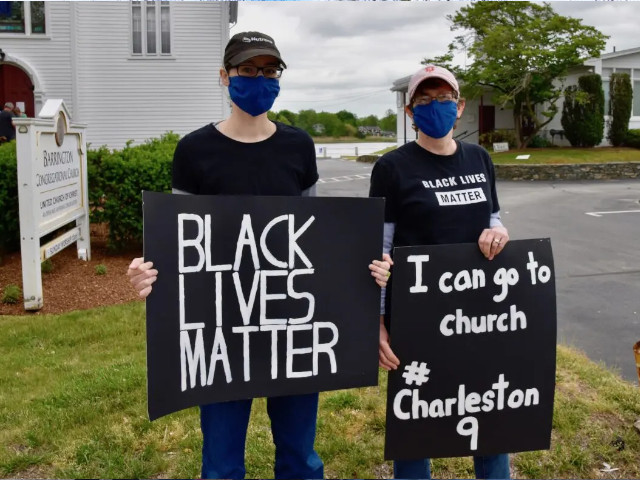 Black Lives Matter
On June 7, 2020, 13 days after George FLoyd was killed, we held our first Black Lives Matter vigil. With just a few days notice over 1200 people showed up at the church and along County Road. Since then we have continued to hold monthly vigils at our church and at other faith communities. We are proud to now be sponsoring this event along with 4 other faith communities: Barrington Presbyterian Church, St. John's Episcopal Church, Sts. Matthew and Mark Episcopal Church, and Temple Habonim
Environmental Justice
We believe that creation is sacred. As stated in Genesis, God has made us stewards over creation. It is our job to protect the environment and ensure that its resources are utilized wisely and that it remains for future generations.
The picture on the right was taken when Dale and other members of our congregation were invited by Greenfaith to join other faith communities on a tour of the wind farm off Block Island.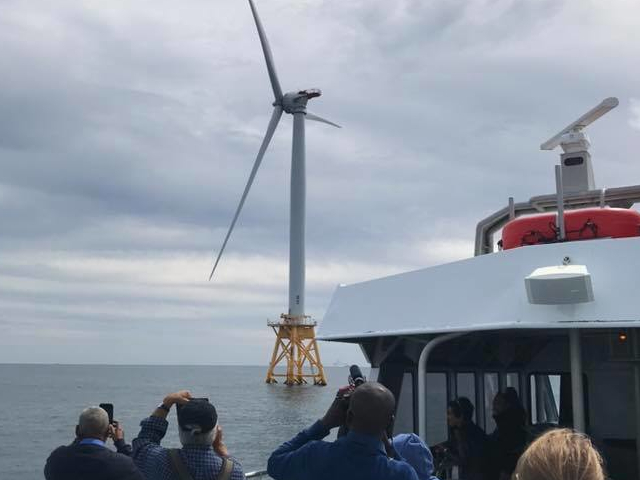 "Aquene, 
   Welcome to the lands of the Pokanoket people, their ancestral home for over 10,000 years prior to settler colonization. We pay respect to the tribal elders and people of this community who served and continue to serve as stewards of the lands and waterways of Rhode Island and Massachusetts. Let this acknowledgment serve as a reminder of our ongoing efforts to recognize, honor, reconcile and partner with the Pokanoket people whose lands and water we benefit from today. 
A'ho"
Pokanoket Land Acknowledgment
We recognize that we are not the first inhabitants of this land. Although our church has stood for over 300 years, there were others here that were displaced upon our ancestor's arrival. We repent of the sins that displaced these inhabitants.