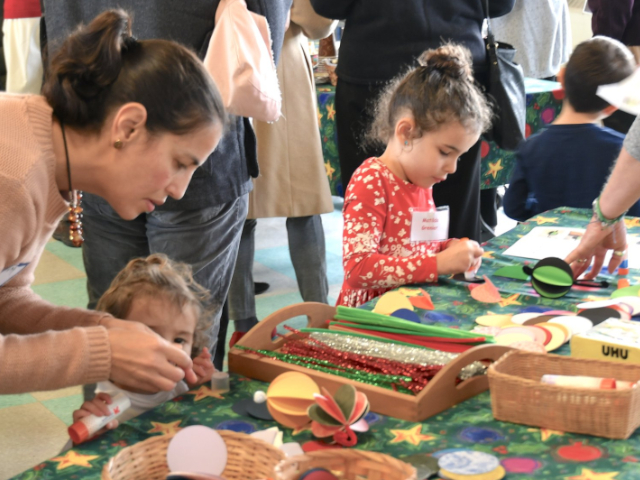 Church School
We offer Church School for children from the nursery up through 8th grade. Our older youth are invited to join us for worship or help out with teaching the younger ages.
Our Whole Lives (OWL)
Our Whole Lives is a series of comprehensive sexuality education resources (kindergarten thru adulthood) written by human sexuality educators appropriate for use in a variety of congregational, school, and community settings.
We traditionally alternate between offering classes for 7-8 grade and 10-12 grade.   However in 2023-24 we are offering a class for Grades 7-10 as many students missed out when classes weren't offered during the pandemic. 
Youth Group
Our Youth Group tries to gather bi-monthly throughout the year.  One monthly meeting focuses on fellowship that includes group discussions, games, art projects, movies and pizza or some combination of those things!  The other meeting focuses on community service as we partner with other community groups, soup kitchens, & shelters.
Youth Group of for all children from grades 6-12.
Adult Education
Our Adult Education program tends to consist of multiple short-term Bible or faith studies offered throughout the year. These classes are often led by one of our ministers and run from 4-8 weeks in length.