by Rev. Dr. Linda Hartley, Assoc. Minister
It's hard to believe, but this will be my last blog for the Barrington Congregational Church. I had never written blogs before. And in fact, when asked during interviews with churches if I would be blogging, my usual response was "No, I don't think I'll be doing that." However, as the saying goes – "Never say 'never.'" During the pandemic this past year, I've appreciated the opportunity to connect with you through my monthly blog. I've especially appreciated this forum as a means of offering support and hope, with a little bit of laughter sprinkled in for good measure.
As I thought about what I would write as I close out my time here at Barrington, I came back to one of my favorite Bible verses from the Prophet Isaiah. In the following verse, the prophet we know as Second Isaiah is speaking God's word to the people of Israel who are still living in exile in Babylon. They are feeling abandoned, wondering if God has somehow forgotten them and their plight. In response to this, God offers the following reassurance, "Can a woman forget her nursing child, or show no compassion to the child of her womb? Even these may forget, yet I will not forget you. See, I have inscribed you on the palms of my hands." (Isaiah 49:15-16a NRSV)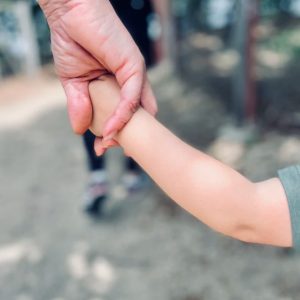 Why this Bible verse for my last blog? Well, as I am leaving I am encountering questions about remembering my time here, remembering all of you and what we have shared this past year and a half. If we are of a certain age, we're aware that memories sometimes fade over time. Memories can also shift a little – we may remember things slightly differently than they actually occurred. In her later years, my mother recalled fondly the many times we would sit and knit together in the evenings. I always found this rather amusing because I only knitted for a short time when I was about nine and taking knitting classes (at her behest) at Sears. As the piece I was knitting began to grow, and I realized that if I finished it I would have to wear the Kermit green sweater I was making, I quickly lost interest and never picked it up again!
Unlike our own memories, which may shift or fade, God assures the people (and us) that God's memory of us is unfailing. After all, we are "inscribed on the palms of God's hands." How much closer could we be to God! Not only are we inscribed there for God to see always, but we are held there as well. When you think about all the ways we show how much we care for each other, it's often through our hands – holding hands, hugging with our arms and hands, waving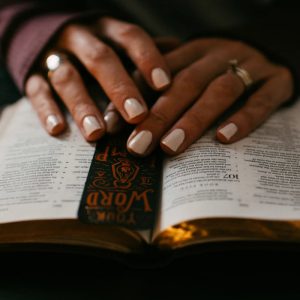 hello and goodbye, kneading dough, making nourishing food. Of course, these are only a few examples. You can probably come up with many more ideas about how you use your hands to show others how much you care.
I must admit that I hadn't thought so deeply about this until I was looking for pictures for this blog. As some of you may have realized, I gather the photos from Unsplash.com, which has a plethora of images of just about everything imaginable. For this blog, I simply put "hands" into the search tool and an abundance of images came up. As I was browsing those, I was struck by what our hands reveal about ourselves – hands calloused by hard work, hands wrinkled by age and experience, big hands gently holding little hands, and hands stretched out or clasped in prayer. Some of these images are included in this blog, but there are many more, and if you are so inclined, I invite you to check them out.
Searching through the variety of photos made me even more aware of why God chose this image to reassure the people of Israel. Using the image of hands is a tangible way of communicating how God cares for us. In the tender ways we reach out to each other, we can see God's tender love for us. In the 
callouses of hands roughed up by years of hard work, we can see God's continuous care and efforts for us. In the lines etched on each palm, we can see our very names and lives etched on God's own palms, held out for us to see and believe. It is this last one that reassures me that each one of us is known and remembered by the One who truly matters.
It also reassures me that all the experiences we have shared during my time here at Barrington can never be lost for they have become a part of me and part of what I will take with me into my next ministry. God, who holds our very lives, keeps those memories for us and tenderly calls us to remember the very best parts of our shared experiences that these may help us grow more fully into the people God knows us to be. Because of this, we can look forward with hope and optimism to what is to come.