What a great day we had in church last Sunday!
The Bare Bones Big Band had us swinging in the aisles.
The children were overflowing the chancel steps.
The hearts of love were covering the bulletin board.
New and familiar faces were crowding the pews.
The hot dogs were overflowing.
And the preaching was out of this world.
(OK, that last one was just a bit of self-aggrandizement. But the fact still remains: It was a great day!)
Paul writes in his second letter to the church in Corinth that, "If anyone is in Christ, they are a new creation: everything old has passed away; see, everything has become new!"
One of the things that was so special about the day is that it was the official start of our church year. It was a new beginning. A fresh start.
That's where we are right now!
What will happen this year? What will become of BCCUCC over the next twelve months? Will we welcome new members? Will we see new children? Will we celebrate the lives of loved ones newly lost? How will we meet the needs of those hurting in our midst? In our community? Around the world? How will we witness to the love of Christ?
There are just so many opportunities, so many possibilities. Which ones will you take advantage of?
One of the things I'm excited about is working with our new Open and Affirming Team. We have special plans this fall to engage in ministries specifically focused on persons who identify as transgender or gender-queer. This wasn't even something the church would have imagined when we voted to become "Open and Affirming" in 2010 but has become a major justice issue today.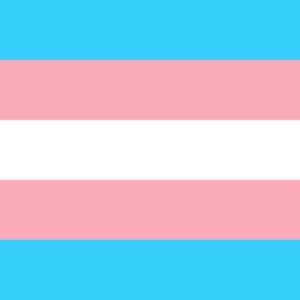 And what about exploring a possible new church structure? This has been a process that has been in the works since 2019. Interrupted by the pandemic, this process will propose a new structure for our church that we hope will carry the church forward for the foreseeable future, with a model that is designed to be inclusive and agile, and responsive. If adopted, how will this new structure enhance our understanding and practice of ministry?
And then there's Bible Study and Church School. Over the past year we've developed a wonderful little group of adults who really enjoy exploring the Bible and faith issues and asking deep questions. They're a fun group. And Andrea has church school rocking. With so many kids each week there are no shortage of activities and classes being offered.
Did I mention fellowship groups? Our bereavement group has been going on for years and is now experiencing more turnout and support than ever. Youth Group was a roaring success last year and promises to bring the energy and excitement into our building again. And Women of Faith has for years come together to discuss contemporary women's issues and how they live out their faith in their lives.
These are just some of the things I'm excited about following this year.
What about you? What are you excited about for this upcoming year? Is there a ministry of the church you want to support and get
behind? Is there something we aren't doing that you would love to start with a few like-minded folks? Right now, the possibilities are endless. The potential is immense. All it really takes is a passion and a willingness to stand up and say, "Here I am. Send me."*
*In other words, feel free to talk with Racquel or me about your ministry ideas and we will do all we can to support you in your efforts!
So, let's get this party started and look forward to whatever it is this year has in store for you and BCCUCC.