by Racquel Ray, Assoc. Minister (Acting)
And [Mary] gave birth to her firstborn son and wrapped him in bands of cloth, and laid him in a manger, because there was no place for them in the inn.[1]  Mary and Joseph responded to the emperor's decree. It would make sense then that Bethlehem, its synagogues, and Joseph's ancestors would be aware of the census and the homecoming of their progeny. Certainly, as Roman Governance knew of the decree and the ordered census; they were aware of the migration of native peoples to their birth places. Why then were there no provisions for shelter for the family; for Joseph and expecting Mary? With the mere statement of 'because there was no room for them in the inn' Mary and her family experienced their first taste of rejection from the principalities that ruled the occupied land into which God called them.
The census was ordered by Augustus Caesar when Quirinius was governor and shortly afterwards Tiberius Caesar came to power and Pontius Pilot was governor. In the midst of a Roman Change of Command, the Roman government ordered a census be taken in order to 'clean up' the tax rolls. All of the Roman hierarchy, the Jewish hierarchy, and the little town of Bethlehem knowingly neglected to care for the migrating masses; those answering God's call, those needing shelter, and a young new family.
Mary, like so many women since, felt the same sting and shame of the slammed door and the invitation to perhaps look around back for something less-than; rejection and minimization. How many women have experienced similar offers? And, how often is the 'Role of Women' read as a singular rather than the complex, multi-faceted and multi-millennial tapestry woven from Mary to modernity? How many children and marginalized peoples have experienced the same rejection and minimization while being lumped into demographic descriptors? And haven't we all experienced the same at some point?
When we as a church or as communities close our doors to others, we may not know the full impact of our actions. We may not understand that we have rejected those who were called by God to knock on our door! How do you think the innkeeper felt after the shepherds departed? The story in the Gospel of Luke 2:16-18 says:
So they went with haste and found Mary and Joseph, and the child lying in the manger. When they saw this, they made known what had been told them about this child; and all who heard it were amazed at what the shepherds told them.
Can you imagine the repercussions of closing the door on the Holy Family for the innkeeper? How many people in Bethlehem would have wondered why was the child in the manger? How is it that these masses of Israelite migrants came to Bethlehem to register for the census only to find no housing? In hindsight we may read the actions of the community as a mistake. And yet, God's will prevailed.
Mary and Joseph were answering God's call and prophetic word to rear and raise Jesus. They were also obedient to the local laws, decrees, and customs. And, sometimes, listening to God and adherence to the law can put us into challenging circumstances.
Later, when Jesus says the Son of Man has no place to lay his head, he was responding to the disciples' promise to follow him where he goes.[2]  There seems to be a trend in answering God's call. Answering God's call often leads us to closed doors, alternative plans, unknowing our own homes. And often in the process we are offered minimization, no room in the inn and no place to rest our head.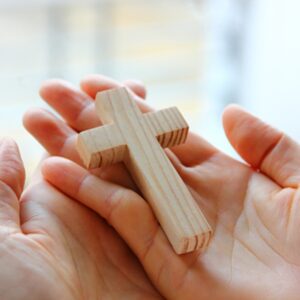 For women in ministry this can be especially challenging. It has been my experience that for some mid-century women our wisdom was discounted as closed mindedness, our experience discounted as personal story, our emotional presence discounted as hysteria, family relationships discounted as obligations. However, as a theologian and as a deeply spiritual person responding to God's call, ministry, for me, is more about being and becoming who God has created and called me to be and helping others do the same. Though the negative messaging has been very painful to hear, it is not where God has called me or any of us to remain. Theologian Sarah Coakley writes:
What follows from theologie totale, contemplation and submission to God of the whole self, is that the silence of contemplation is of particular, sui generis (unique), form: it is not the silence of being silenced. Rather, it is the voluntary silence of attention, transformation, mysterious interconnection, and (in violent, abusive, or oppressive contexts) rightful and divinely empowered resistance: it is a special 'power-in-vulnerability'…Contemplation engenders courage to give voice, but in a changed, prophetic key.[3]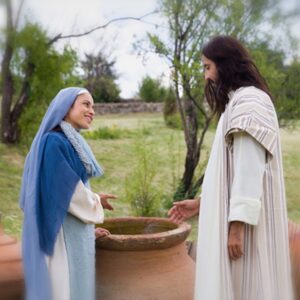 We are encouraged, as Mary did, to treasure all these things and ponder them in our hearts. But, to change the dynamics of dialogue from marginalization to prophetic witness. Mary, who later calls her son to public ministry at the wedding in Canna, shifted her silent contemplation to prophetic action. When, in contemplation of our call to ministry to our neighbors, do we open doors or close them? Do we offer hospitality? Do we offer provision? Do we respond to oppressive contexts with love and affirmation for the marginalized? Do we shift our silence to prophetic action?
The United Church of Christ is the most attentive and welcoming denomination for women and marginalized peoples. Believing in a 'still speaking God' means that we must listen and evolve. It means opening our doors to those who were once marginalized and turned away, shifting the dialogue from silence to action, and offering others a place to rest and minister.
I am so deeply grateful for the open doors at Barrington Congregational Church! For the hospitality and provision offered by our leadership, staff, deacons, ministry teams, and our congregation! Let us continue to welcome the stranger, offer respite for our ministers, and a church home where we can all rest and renew. There is room at the inn, and I shall treasure these things and ponder them in my heart.
[1]  (Coogan, Brettler, Newsom, Perkins, 2010) Luke 2:7
[2]  (Coogan, Brettler, Newsom, Perkins, 2010) Luke 9:58,57 paraphrased
[3]  (Coakley, 2013) p.84-85 with paraphrase