by Rev. Dale Azevedo, Sr. Minister
If you have ever reached out to someone for technical support for your computer, or really any other electronic device, the first question you likely heard is, "Have you tried turning your system off and back on again?"
This is sensible advice. It's called rebooting your system and what it does is it returns all of your system settings, hardware and software, to a zero state. It basically means everything goes back to the beginning and starts over. This process eliminates any errors, problems, or even wrong turns you or your computer may have made. As simple as it sounds, it resolves probably 90% of computer glitches or malfunctions. It's just a great way to start over with a clean slate so that, even if it doesn't fix the problems, it provides a clean unmolested system to troubleshoot.
Last week I was asked to reboot.
As many of you know, I spent last week away on retreat. I spent the week "listening"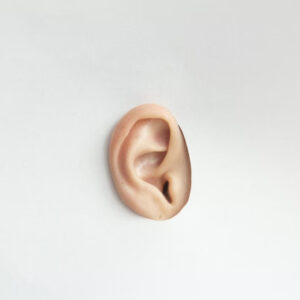 to God expecting the "still, small voice" of God to speak to me about the direction of our church as we continue to plot our way out of the pandemic. The word that came to me right from the start was, "You need to reboot the system."
Reboot the system? What does it mean to reboot the church? As I prayed about that, it became clear that I was being asked to go back to the beginning, to start over, to go back to basics, start thinking about church from a clean slate. I asked myself, "What does it mean to be the church?" or even more basic than that, "What does it mean to be a follower of Jesus?"
The answer to me was quick and clear: Love God, Love Neighbor, Love Self.
One of them, a teacher of the law, tested him with this question, "Teacher, which is the greatest commandment in the Law?" Jesus replied: "'Love the Lord your God with all your heart and with all your soul and with all your mind.' This is the first and greatest commandment. And the second is like it: 'Love your neighbor as yourself.' All the Law and the Prophets hang on these two commandments." (Matthew 22:36-40 NIV)
All the law and the prophets hang on these commandments:
Love God,
Love Neighbor,
Love Self.
Nothing seemed truer to me in all my life. It is that simple. That is what each of us are called to do: Love God, Love Neighbor, Love Self. That is what it means to be a disciple and what it means to be the church. In fact, I tweaked it a little realizing that the role of the church is not only to Love God, Love Neighbor, and Love Self, but also to provide opportunities for its members and the broader community to do the same, Love God, Love Neighbor, Love Self.
I was also amazed at how easily our Mission Statement fit into this great commandment.
The Barrington Congregational Church, United Church of Christ, is a Christian community that worships God, embraces all people, ministers to one another, works for justice and peace, and renders loving service to God's world.
Look at this chart:

It was amazing for me to see how well our mission statement fit into God's call. This reaffirmed for me that this IS what God is calling us to do this year. Focus on the simple. Reboot church. Make sure that EVERYTHING we do fits into one of these three missions: Love God, Love Neighbor, Love Self.
The other thing that occurred to me about rebooting is that we need to simplify. So much of what we do is complex. The bar for entry into ministry is high. Who authorizes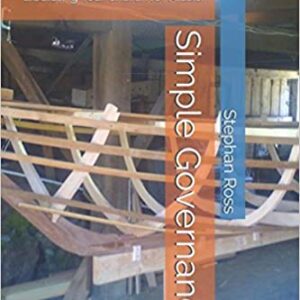 ministries? How do we fund them? How does someone new get involved? How long of a commitment do we ask for? How flexible are we to seeing things done differently? Do people understand the impact of each ministry? Etc., etc.
If the primary role of the church is to provide opportunities for people to Love God, Love Neighbor, and Love Self, how easy do we make it for people to participate? How clear are the expectations? How do people know that their efforts will make a difference?
This is only the tip of the iceberg that came to me last week. There is still much to share and much to discern. And I am not doing this in a vacuum. Next week I will be sharing much of this, and more, with the Church Council. In September, I will be holding a worship series on this insight in which the whole church will collaborate as we dig deeper into this call.
Everyone knows that on some level we are hurting as a church. We have come through two and a half years of pandemic life. We've survived it really well, and by many measurements are thriving compared to other congregations. But we also know we can be more. I think we all feel it. We all sense it. We all know that God is just waiting to do amazing things with us, in this year and beyond. And I think it all begins by focusing on the simplest of calls:
Love God,
Love Neighbor,
Love Self.
Will you join me in this journey?