by Rev. Dr. Dale Azevedo, Sr. Minister
I remember sitting in the back of the bus on the way to elementary school. Of course, I didn't get to do this in my earliest years because only the cool kids sat in the back of the bus. And I was not one of them. But by the time I was in fifth or sixth grade, I had graduated to being able to sit in the back. In fact, in sixth grade I sat in the very last seat. I had really moved up in the world! The reason this mattered to us, though, was only partly for social status. The real reason was that the back of the bus was the most fun.
I don't know if you recall driving in old school busses or if you were one of the ones forced to "walk two miles to school uphill both ways in the snow." If you were a bus rider, you undoubtedly recall that they were bumpy, especially if you sat behind the rear wheels. That's where the real bouncy action was. Just driving through the hilly back roads of my small Connecticut town could send you flying through the air and leave you with bruises on your tush. And for a kid, at least for this 10 or 11 year-old boy, this was fun!
Of course, there were also those who didn't enjoy it. Those who easily got car sick or were carrying
  something delicate to school like a diorama or poster you made for homework. Those fragile projects tended to get destroyed by the rambunctious bouncing and no one wanted to start a school day feeling green with an upset stomach. But for me, I remember bouncing around and laughing and shouting out loud to "get ready!" when you knew one of the big bumps was coming up.
Ah, those were the days?
Why do I take you down memory lane in this month's blog? Because the last few weeks of worship have been a lot like riding in the back of the bus. It has been bumpy! And for some, it's probably been fun. While for others, they would have preferred to be sitting in a place where things were a little bit calmer and more predictable.
We knew that beginning a multi-platform worship experience would be rough. We had March and April from a year ago as a test case. That was when we were first experiencing the lockdown and had to transition to an all virtual worship platform. If you recall, it was rough. There were a lot of bumps and bruises along the way until we found out what worked and who we needed to help make it happen. But after a few months, things became quite smooth…for the most part.
Although returning to in-person worship sounds like it ought to be a smoother transition, Many of us guessed it wouldn't be. This was because we were once again introducing new technology into the mix as we were now choosing to offer both in-person and online worship. Those who went through this transition 16 months ago suspected that this one would be just as rough. And, it turns out, they were right.
We've had two multi-platform services already. The first one, on June 27th, was rough for everyone (both in-person and online). Many of our online viewers were eventually able to finally find the worship feed about 15 minutes late as it was on YouTube (and in time, the website) but not on Facebook. But even in the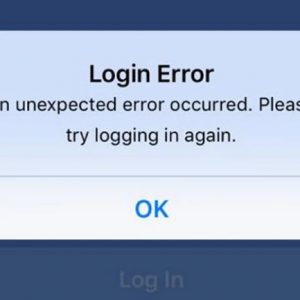 sanctuary things were rough. The new video system was not playing nice with our old audio system. The microphones were working one moment and not the next. The whole service started 5 minutes late. On and on. The second service was much better for those in-person, but we still struggled online. We were a bit late getting started and then we had trouble posting the Facebook Live feed to the website. It eventually worked…as it started playing the feed live in the sanctuary as well, right in the middle of my sermon!
I have to say thank you to our Tech Team who has been working overtime for a long time now to keep addressing the ongoing changes that we have been through. Thanks folks! You rock!
It is also worth noting that technology hasn't caused the only bumps in the road. The ushers seem to have forgotten to light the altar candles (I have done it). The deacons forgot to bring bread and juice to supplement communion. Linda and I have both had moments of "Oh yeah, that's the way we do it!?!" AND, we have yet to remember to ring the bells before worship.
Yup, it's been a bumpy ride these last few weeks. But, it's also been fun! It's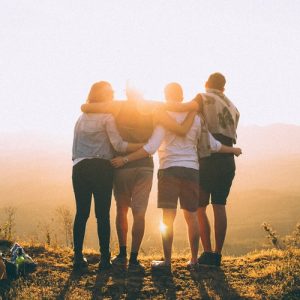 great to be back in-person and trying out new things. It's great to offer our services for those who aren't able to come or are choosing to stay home. I do want to apologize to those who have been trying to watch services online and have not been able to find us. We are working on it and believe that we have a bead on the few lingering issues. They ought be resolved soon.
In the meantime, thanks for your patience and for your willingness to come along on this bumpy ride with us!
Blessings to you!