by Rev. Racquel Ray
Associate Minister of Congregational Life
Jesus taught the disciples, "…do not worry about your life, what you will eat, or what you will drink or about your body, what you will wear…Look at the birds of the air; they neither sow nor reap nor gather into barns, and yet your [God] feeds them…" (Matthew 6:25). He added, you will not add one hour to your life by worrying.
August is always a difficult time for me. On the one hand, I want to be fully present to the beauty of summer. I want to languish for hours in the garden or on the beach. I want to immerse myself in 'junk reads' – those juicy fiction books that beckon us to faraway times and places. On the other hand, I am called to get organized. I'm making lists of back-to-school supplies and sorting closets and drawers to make sure the children are ready for the coming weeks, and [this year] repainting my kitchen.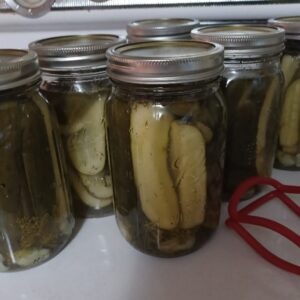 At church, this is the time of year for planning the upcoming program year, selecting curriculum, and adding lesson plans to the calendar. Yesterday, I realized that it's my turn to return to the Lent in the Labyrinth devotional next spring.
August is not a good time for me to make major financial decisions or commit to more than I can manage. I don't know where this tendency comes from?! Perhaps, years of planning for the school year as a child? Or, the excitement of returning to college as an adult? Or, decades of sending our own kids to school? Over the years I've learned this dynamic about myself and tend to schedule time to be outside. Jesus' lesson on allowing tomorrow to worry about itself keeps running through my mind and I find myself putting down my pen or paintbrush and going outside.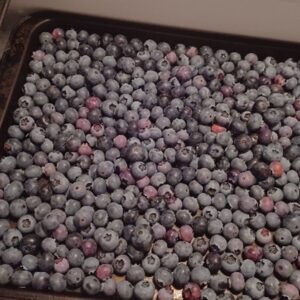 There's something special about the smell of Narragansett Bay, the plants along the East Bay Bike Path, the freshly cut grass on the soccer [field hockey] fields, and the tomatoes and marigold plants in my garden. The sounds of the mid-summer birds flood our yard we endearingly call 'Ray Farm'. Around the pond, summer bullfrogs bellow through the night while crickets sing us to sleep. Occasionally, a pair of owls will call to each other across our back woods.
This week, our family observed the ancient mid-summer celebration of Lammas. Lammas or Loaf Mass was another example of a pagan Celtic harvest festival appropriated by the early church as a religious day. Traditionally, the Anglican and Roman churches used the first day of August to celebrate the first wheat harvest of the year hence the term 'loaf' mass. The first fruits of the harvest were offered for blessings. Wheat was ground and baked into loaves to be added to the celebration liturgy. At Ray Farm, we are currently harvesting zucchini, tomatoes, cucumbers, blueberries, blackberries, green beans, and herbs. Rather than wheat loaves, I made blueberry shortcake and zucchini pizza boats using up all of this week's berries, squash, and tomatoes.
I have learned that connecting to the growing cycles have helped me connect with nature and the sacred. When I re-commune with the sacred, I am reminded of Jesus' words and am able to return to a place of connection; letting go of future to-do lists. When I am immersed in gathering blackberries or canning fresh pickles, I am actually also at church. I am in prayer with praise and thanksgiving for the blessings of stewardship – to tend and to till – this bountiful harvest. In full communion with creation [at least for those moments] I am enjoying summer mindfulness. Occasionally, I may even sing a hymn.