by Rev. Dr. Dale Azevedo, Sr. Minister
I thought it would be fun to highlight and address the top 5 questions I have been asked since returning from my sabbatical. So without further ado, here they are:
Was it all you hoped it would be?
Did you get out of it what you expected?
Did you do everything on your list?
Are you glad to be back?
Did you find a new job while you were away?
And for those who don't want to read the whole blog, here's the short version of the answers:
Absolutely!
More or less…
Heck no!
Yes!
LOL! No.
Was it all I hoped it would be?
Absolutely! I went into my sabbatical without major expectations and without a ton of planning. As you all know, it came about relatively quickly (more quickly than I expected) and therefore I did not enter my sabbatical time hoping to fulfill a lifelong dream or goal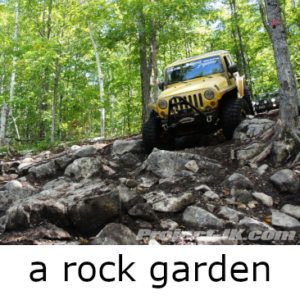 . Saying that, I was hoping to make the trip to Utah in Jonathan and take a week away with Elizabeth. It was too bad that I was not able to spend more of my time away with Elizabeth, but her job just doesn't allow her any length of time away (more than a week at a time).
The trip to Utah for the Winter 4×4 Jamboree was an adventure! Wheeling in Utah is quite different that wheeling here in New England. Both areas have exciting placed to offroad, but in New England it is on private land riding through the woods and nonstop rock-gardens. In Utah it was wide open spaces and rock-crawling. I would also say that I expected more problems with Jonathan. Jonathan is a 13 year old Jeep with 120,000 miles on it and I was driving nearly 6000 miles in two weeks. I expected something to break. Nothing did! Wohoo!
The camping trip to South Carolina was wonderful. We stayed at the Huntington Beach State Park which is right on the coast just south of Myrtle Beach. The park had miles of beautiful beaches, nature trails, and a bird sanctuary. We spent our time going for walks (lots of walks!) and sitting around the campfire. The first few days were 55 and quite windy, not perfect, but much nicer than the weather you all were getting up here! The last two days were 65 and 73 and quite beautiful (before the rain came). We had a wonderful time. My one disappointment was that I didn't get to see an alligator. Oh, well.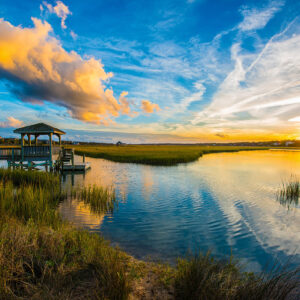 Did I get out of it what I expected?
More or less…As I said above, I didn't take too many expectations into my sabbatical. My biggest expectation was to have some time away to rejuvenate my mind and soul. That happened. So I really did get out of it what I expected. However, I didn't come away with any big epiphany or self-realization. But I did grow. I have gained a number of smaller self-realizations that ought to be beneficial in surviving (and perhaps thriving in) daily life. I've learned a little bit about what brings me joy and happiness. I've learned a bit about what sets me off and really brings me down. (Yes, I do get down quite a bit!) I see these learnings as stepping stones of which I can build on and grow from. Life is a process after all, isn't it? So I expected to have a respite, take a break from non-stop COVID decision-making, and spend some time taking care of myself. I accomplished all of that. Thank you.
Did I do everything that was on my list?
Heck no! I knew going in that my list was long and jam packed. It was really just a list of all my options that I could choose from, kind of like a buffet. And let's just say it was a delightful buffet. I had a smorgasbord of options and ended up choosing a lot of dessert and comfort food. That means I did a lot of wheeling (here and in Utah), working on Jonathan, exercising, growing a beard, spending time with family, shaving my beard, and resting.
I did not get to worship at Temple Habonim. This was a bit of a disappointment, but the timing often didn't work out for a variety of reasons. I did touch base with Rabbi Howard and I also hope that our two faith communities can do some join programs again now that we believe COVID is winding down. I also did not do any real writing or woodworking. Instead, I spent a lot of time on the floor of the garage, or outside, working on the Jeep. There is something
very special about creating something (writing or woodworking) or fixing something (working on Jonathan). Working with my hands while developing skills and knowledge is always deeply rewarding to me. THAT I was able to accomplish!
Am I glad to be back?
Yes! I wasn't sure about what to expect when coming back. In fact, the last few weeks of my sabbatical I was fully accepting that coming back would be a major challenge. Most of us know that returning from any vacation takes a lot of effort in catching up and digging out from under the pile of work you missed. Add to that the unexpected and returning from three months away sounded like a potential nightmare. I am thrilled to say it hasn't been so at all. In fact, it has been quite smooth! That alone tells me my sabbatical was worth it and brought me to a better place. It also tells me how excellent is the leadership we have at the church.
Racquel, the lay leadership, and the staff must have done a wonderful job. Thank you to each of you who chipped in and kept the church going. Of course the church IS the people, each and every one of the members. But often churches rely very heavily on pastoral leadership. Thank you Racquel for carrying that mantle. But while churches need, or at least benefit from pastoral leadership, their greatest asset is the willingness of the membership to take on the responsibilities of being the church and doing the ministry. You all did that, with a  special shout out to the Deacons, the Church Council, and all our ministry teams. Add to that the wonderful support of our staff and we have all the ingredients for a healthy, effective, and faithful community.
Lastly I'll share that I missed you. It was great to get away for an extended time, but I also missed our community. I was thrilled to sneak in for the Christmas Story Stroll on Christmas Eve, but outside that, I didn't see or hear from any of you. It was great, but long. The last few weeks while I was partially dreading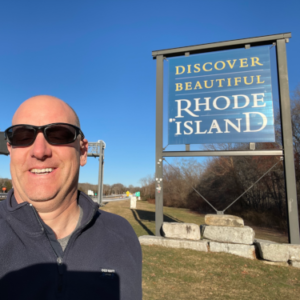 my return, I was also excited to join with you in worship and ministry again. It is great to be connected in common work and to share so much together. It's good to be back!
And lastly, did I find a new job while I was away?
LOL, no. I've been surprised how many people have asked me this or shared this anxiety in different ways. The short answer is, "No, I did not find another job while away." As many people know, it is standard for the sabbatical clause in pastoral contracts to make it clear that sabbaticals are offered with the caveat that one commits to a full year of ministry following a sabbatical to prevent just this from happening. However, although that is spelled out in black and white, I know that there are always examples of clergy who have violated that commitment. And yes, it happened here not too long ago. Even if we didn't have that history here, the anxiety of it happening is real. We all have moments of concern that someone will feel the grass is greener somewhere else. I honor that. I can assure you that I did not spend any time on my sabbatical looking for work or interviewing at other churches. I honor my commitment and the institution of a sabbatical too much to have considered it. How could I have been taking care of myself and readying myself for the next chapter of our ministry if I was looking for the exit. Take a deep breath. We're good. We'll walk this next stretch together.
Thank you.
In closing, thank you. Thank you for the opportunity to get away and take care of myself. Thank you for taking such good care of our church and each other. Thank you for caring for our community and the broader world. And thank you for being you.