by Rev. Dr. Dale Azevedo,  Sr. Minister
You have an opportunity on November 5th.
On that Sunday, the Open and Affirming (ONA) Team has invited Quinten Foster to come and speak with our congregation after worship. Quinten is the Director of Transgender Whole Healthcare at East Bay Community Action Program (EBCAP) and he has agreed to talk with us on understanding transgender identity.
As you may be aware, issues surrounding transgender rights and transgender care have become a major thrust in the so-called "culture wars" we are facing in this country. And these justice issues will undoubtedly play a significant role next year as we move into our next election cycle. For this reason, the ONA Team felt it was important to make understanding transgender identity a priority for our church as we continue to live into our Open and Affirming Status.
So what does it mean for a person to be transgender?
Transgender is a broad term that can be used to describe people whose gender identity is different from the gender they were thought to be when they were born. "Trans" is often used as shorthand for transgender…Some transgender people identify as neither a man nor a woman, or as a combination of male and female, and may use terms like nonbinary[, gender fluid,] or genderqueer to describe their gender identity. Those who are nonbinary often prefer to be referred to as "they" and "them." 1
This experience is known as gender dysphoria in the medical profession.
While it may seem to many in our society that
this is a modern phenomenon, it really isn't. Transgender folks have been around for as long as human beings have been around. There have always been those who felt confined by, or misplaced within, the gender identity they were raised with. We just haven't always had a word for it. The first publicly open transgender "celebrity" in the United States is widely accepted as Christine Jorgensen, who appeared on the cover of the December 1, 1952 edition of the New York Daily News. The headline read, "Ex-GI Becomes Blonde Beauty," following her return from gender affirming surgery in Denmark. She went on to become an actor, entertainer, and advocate. 2
It has been a long, slow, and VERY bumpy road for those who identify as transgender for the 70 years since that article was published. And while discrimination and threats have always been a part of the transgender reality in the US, it has only been more recently that widespread efforts to curtail the rights of trans youth and adults and been successful. So far this year there have been 547 bills introduced in 49 states that seek to restrict sports activities, bathroom access, medical care, and other basic human rights for those with gender dysphoria. Of those, 83 have passed, 125 have failed, and 366 are still active. 3 That is a lot of bills seeking to restrict one small (but equally valuable) portion of our population.
And yet, with all the publicity, legal wrangling, and media hype around transgender issues, there is still an amazing amount of confusion and misunderstanding surrounding persons who identify as transgender. I have heard many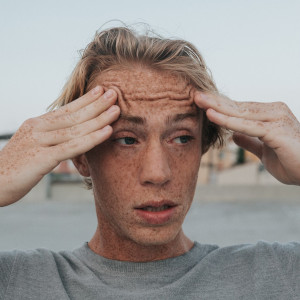 of these questions myself:
How is it possible to for someone to be a man yet feel like a woman?
What does it even mean?
Why would someone choose to do this to themselves when life could be so much easier?
Why can't these people just accept who they are?
It's pretty obvious God made us man and woman. Who are they to think they can change that?
I don't even understand why someone would want to be different than God made them?
As I stated above, the ONA Team felt it was important to make understanding transgender identity a priority for our church if we are to truly live into our Open and Affirming identity. Our goal for the workshop on Nov. 5 is to provide a safe and healthy place where honest and compassionate dialogue can take place. Quinten, as our presenter, will share a lot of information with us to help deepen our knowledge and understanding of this minority community and their personal experiences. We will also encourage those present to ask relevant questions, inviting us to lean into some of the confusion or lack of clarity any of us may have on the issue. Again, we will be working closely to make sure this is a safe space for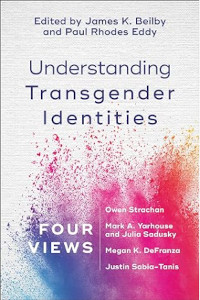 compassionate exchanges of ideas, knowledge, and experiences.
So, you have an opportunity on November 5th to learn, grow, experience, and flex your faith muscles as we explore this increasingly relevant topic. I hope you will take advantage and attend this workshop.
On a side note, as I was preparing to write this blog, I came across an interesting book. It is entitled, Understanding Transgender Identities: Four Views. What struck me about this book is that seeks to explore the issue of transgender identity from a variety of differing Christian perspectives. These perspectives range from what I would term traditional/conservative views to more affirming/inclusive stances. I have not read the entire book yet, but from what I have absorbed the authors and editors do a remarkable job providing a well written book that is respectful toward the diverse theological views it shares and the people it discusses. You may want to consider picking it up if you wish to explore the issue from a variety of Christian perspectives.
Hope to see you at our workshop,
Dale
1 https://transequality.org/issues/resources/understanding-transgender-people-the-basics
2 Understanding Transgender Identities: Four Views,  ed. by James K. Beilby, Paul Rhodes Eddy, Baker Academic Press, 2019.
3 https://www.translegislation.com/