by Rev. Dr. Dale Azevedo, Sr. Minister
Today is the first day of Lent. That is, the day I am writing this is Ash Wednesday. Unless you broke into my house and computer before this is published, you will be reading this sometime later. But, likely it is still early in the season of Lent.
Why do we have liturgical seasons? We already have a calendar that we follow for life and work. Why do we need one for church? You'd think that when the western world switched from following the Christian calendar to the Gregorian calendar (that's the one that marks this year as 2021, by the way), we would have left the old calendar behind. Why bother following a calendar that no one uses for anything other than marking religious seasonal changes?
To be honest, this is a fair question. Is today, the first day of Lent for me, any different than yesterday, the last day in the Season After Epiphany? (Couldn't they have come up with a better name for that one?) The truth is other than it being 24 hours later, there is little else that's different in this season vs last. At least in the Gregorian Calendar the season are marked by changes in weather. Not so with the Christian Calendar. It was cold yesterday and it will be cold today too.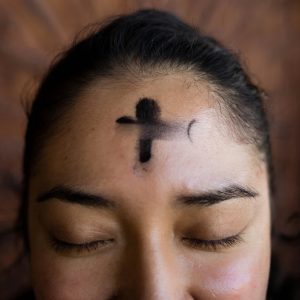 But there is an important reason to hold onto the liturgical seasons. It is to encourage and mark the movement of our spiritual lives. If we abandoned the Christian seasons, when would we take time to grow and develop our faith? How would we set time aside for repentance, for celebration, for remembrance? It is true that we can do this ANY day and at ANY time. We can confess our sins on the 3rd of December or the 11th of July just as easily as we can on any day through Lent. We can also celebrate resurrection in August, January, or May, just as readily as March and April. But would we? If we left the liturgical seasons behind, would we remember to enact the various traditions that help us mature and grow in faith? Or would we let every day run into the next as we tend to do in our secular lives.
On one hand it seems arbitrary to set seven weeks aside in late winter and early spring to repent. Why then? But I have to ask, if not then, when? Why not set this time of year aside as a time to reflect on our lives and how we could be living differently, more holy, more healthily? Holding onto the liturgical seasons is a way of reminding ourselves that life is an ongoing process of growth, change, and maturation. Not only in body, but in spirit, too.
As much as many folks may feel that Lent is a downer season (confession and repentance aren't typically uplifting themes), it can be a powerful season to experience. Letting go of the past, particularly parts of the past we are not proud of, can be deeply moving and freeing. That is why Lent is immediately followed up with Easter, the celebration of resurrection and new life. It can free us up to live a new future, a better future.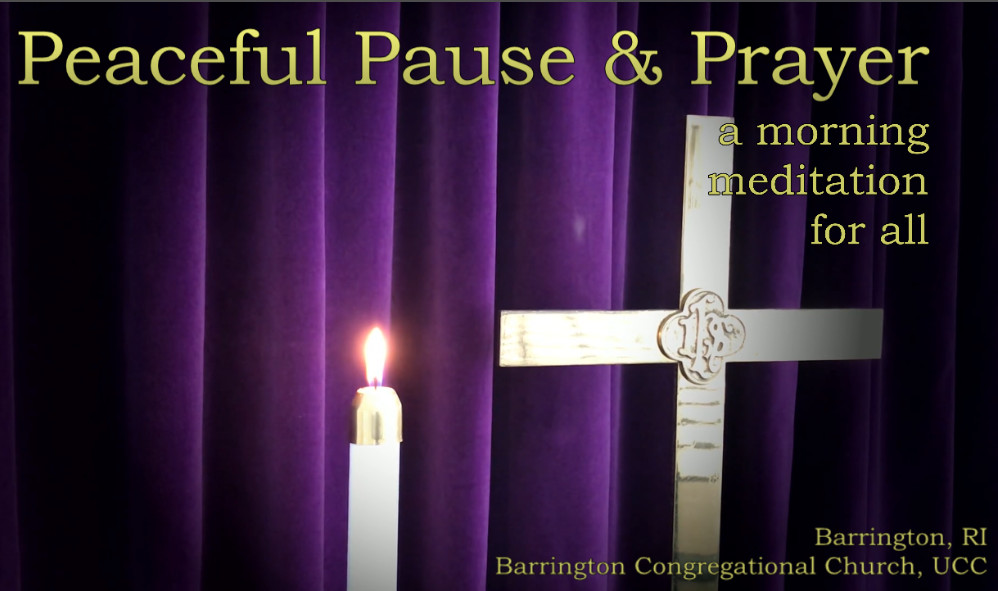 So acknowledging that, what are you doing this Lent to make it memorable? To make it meaningful? Of course the tradition has been to "give something up" during Lent (like meat, or chocolate, or swearing). More recently, a tradition has grown to "take something on" during Lent (like a Bible study, personal prayer time, or act of charity). These disciplines help mark this season as different, and open the door for introspection and growth.
Perhaps you would like to do something this Lent to mark the season? We are offering a number of programs or suggestions to help you get started. Here is a representative, but not exhaustive, list:
Worship.

Yes, regular attendance at worship can be a special way of marking Lent. Especially if you have found yourself slipping away recently. Any regular spiritual discipline, worship included, can be helpful. This Lent Linda and I are leading a sermon series on Forgiveness, focusing on themes of

seeking forgiveness, forgiving others, forgiving God

, and

forgiving ourselves

. Come and join us online. You might find yourself strangely moved.

Peaceful Pause & Prayer.

This semiweekly meditation series, led by Dale, takes place at 8:00 am on Tuesdays and Thursdays, although you can watch or listen any time as the videos stay available on Facebook and the webpage indefinitely. Each session is a 20-25 minute time for guided reflection based on scripture. These meditations will also ramp up to every day (M-F) during Holy Week.

Climate Church.

On a slightly different note is our Lenten book study and Adult Faith Formation class. This class, being run by Dale, takes place over five Monday evenings throughout Lent. We will be reading Jim Antal's book, Climate Church, Climate World, and discussing his findings each week. Contact Dale if you are interested.

The traditional.

Of course you can always give something up or take something on as I suggested above. Fasting during daylight hours (or just for lunch), giving up something important to you, or engaging in a new ministry are all ways of engaging in spiritual disciplines. The idea is that by doing any of these you become more mindful of God in your daily life. This mindfulness leads to reflection and connection with oneself and God.
So what are you doing to set this season apart from your regular daily routine? If you aren't doing anything, would it be helpful if you did? Might it make these days more meaningful? Might it lead to new insights or growth that might manifest themselves in a new direction in life come Easter? If you could change anything, what would you change? And what small steps could you take in this season to facilitate this change? Think about it…