by Rev. Dale Azevedo, Sr. Minister
What is your favorite Christmas carol or Christmas hymn? There are so many good ones out there. And, I suppose what makes them "good" depends on so many different things. For some of us it is the musicality of the hymn. For others, the words and the message. For others still, it is the memories they invoke. For me, it is often the emotion that they bring to bear when I hear them or sing them.
If I had to pick one, it would likely be "What Child Is This?"
What child is this, who, laid to rest
On Mary's lap is sleeping?
Whom angels greet with anthems sweet
While shepherds watch are keeping?
This hymn nearly always brings tears to my eyes. I'm not quite sure why. I didn't grow up hearing it or singing it. In fact, my family never went to church on Christmas Eve or during the holidays (except for that one year…). We never went to church at all, so the emotion that these hymns bring up in me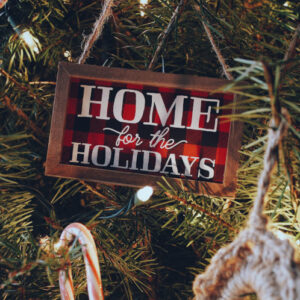 are all later on in life. Maybe I fell in love with "What Child Is This?" when Elizabeth and I were having children? Maybe I recall singing it while holding one of my precious children in my arms one Christmas? I can't say for sure. But it always brings me to that tender place of love, warmth, and comfort.
Another one I love is "Joy to the World." This is because for 25 of the last 27 years I have picked it as the final hymn of the Christmas Eve Service of Lessons and Carols. Yup…It's my go to hymn to sing after reading John's proclamation that "The light shines in the darkness and the darkness does not overcome it!" This is a joyous moment for me because it means two things: 1) Jesus has come into the world to redeem us; and 2) the Christmas Eve services are almost over and I will soon be able to go home and start celebrating Christmas with my family.
Of course, the closing hymn of the lessons and carols service is always "Silent Night." There is something special about the quietness of that moment, after I have just shared my Christmas reflection, while the light is slowly being spread around the darkness of the sanctuary, and we begin to softly sing that beloved melody. In my first church we were blessed to have a member of the choir who was German. A few special years, she started the song off with a solo, singing the first verse in its original tongue. It was beautiful!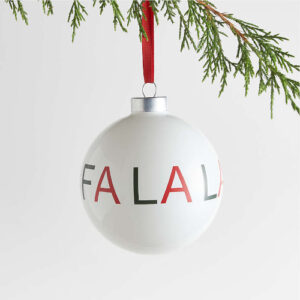 Then there is "Deck the Halls." I wouldn't mind never singing that one again. I think it is because I find it too hard to sing. Some of those fa-la-la-la-la's are just too high for me. Either that, or there are just too many of them.
And what about "Pat-a-pan?" My kids can't stand it. That's because they felt it seemed to haunt them wherever they went every Christmas. They either had to play it in band, or Jesse and her dear friend Sam would play it in church as a flute-harp duet, or it was non-stop on the radio or in the mall. Me, I love it! I'm perfectly happy finding a long version of it on Spotify and playing it on repeat, over and over. Huh…maybe that's why the kids can't stand it…what do you think?
Finally, I'll mention Noel, by Joan Baez. This isn't a song or carol, but an album. It is a collection of classic Christmas carols and they each hold a dear spot in my heart. I think it was my first adult Christmas album (actually a CD). I probably bought it 30 years ago during my first Christmas with Elizabeth. Maybe I even bought it in college. Anyway, my mother was a big Joan Baez fan so this album brings together Christmas,
 faith, my mother, my childhood, and my wife. Can you get any better than that?
So what about you? What songs speak to you at Christmas? Why are they important to you? Or why do they move you? If you want, and you have a minute, let me know. Send me a quick text or email and let me know what carols you love. I'd love to hear from you and get to know you better in this little, but intimate, way.
Merry Christmas to you!
This, this is Christ the King
Whom shepherds guard and angels sing
Haste, haste to bring him laud
The babe, the son of Mary