by Rev. Dr. Dale Azevedo, Sr. Minister
I lift up my eyes to the hills—
from where will my help come?
My help comes from the Lord,
who made heaven and earth.
 (Psalm 121:1-2)
Where do you find your strength? We each find ourselves in moments of tiredness and exhaustion. Times when we feel overwhelmed or under-able. Where is it that you turn during those times to find your strength? Your ability to carry on? Your capacity to try one more time? Or why is it that you get up each morning and work your way through another day? As someone said to me last week, "Life isn't easy."
There are many areas that we can turn to to find our strength, our energy. Some people find it in their children. I've known people whose deep love for their children was what sustained them through all their hardships. They knew that everything they endured made their children's lives better. So they persevered. Some people find strength in goals and achievements. Have you ever known 
someone who was driven to succeed, or earn a particular living or lifestyle, and that goal buoys them through the tough times? Others find strength in groups and just being around other people. These people are our extroverts. Just being with other people feeds them energy. Of course, being the introvert I am, I sometimes feel like it is my energy off of which they are feeding!
Another way of looking at this is by asking another question: What fills your bucket?
This is what Elizabeth and I have been talking about lately: what fills each of our buckets? For Elizabeth, one of her sure-fire ways to get her bucket filled is to spend time outside in nature. Going for a walk or hike, seeing birds or other animals, breathing the fresh air. It all helps her feel alive and full of energy. Drawing and being creative also fills her bucket. My nourishing activities are a bit different. I like being creative too, but for me it is often in building or repairing something, completing a project that used my mental and physical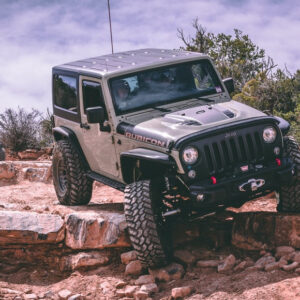 skills. Also being out in nature feeds me, but I like doing it in my Jeep, challenging myself and my vehicle to make it through or over obstacles (hopefully without breaking anything!). Lately, we've been trying to spend more time intentionally filling our buckets than we have in the past. It's an intentional part of our goal to make it through the pandemic as best as we can.
Now, I haven't mentioned faith or church yet. I'd be deeply remiss if I didn't speak on how faith and church are a powerful source of faith for so many people. That's probably a reason many of you joined the church to begin with. Something about it fills your bucket, feeds you, and gives you strength! I guess you could be attending solely out of guilt, but that's not the best reason to participate. Being fed and feeding others are much healthier reasons to be a part of a faith community.
I started this blog off with the scripture verse from Psalm 121. For many people reading the Bible is a great source of strength. As is personal prayer. For me, worship is a great way to be energized and find the stamina to make it through another week. I have really been energized since so many of us returned to in-person worship in September. Of course, being a pastor and leading worship is also very draining. I hear about lots of clergy who nap every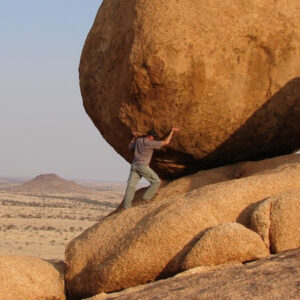 Sunday afternoon to recover from the strain of the morning. I get that! But it also fills me up. Being a part of the community, seeing you all, and sharing in common mission is a powerful force.
There is a scripture lesson that I read occasionally at funerals. It is taken from the 40th chapter of Isaiah. It goes, "Even youths will faint and be weary and the young will fall exhausted, but those who wait for the Lord will renew their strength, they shall mount up with wings like eagles, they shall run and not be weary." I love that passage, for it gives me hope that even when I am fatigued and struggling God will provide.
How about you? Where do you turn for strength? What fills your bucket. I'm sure you get weary and exhausted. We all do, especially with all the changes we've been through over the past few years. And life is hard. But there are countless founts of strength and hope around you. Which feed you? Which lift you up? And how can you make the time you need to experience them? Make the effort, and feel the reward.